My Introduction To 12-Step Recovery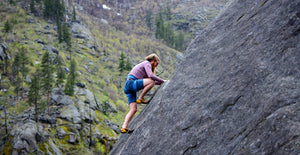 "I'm Michael and I'm an alcoholic"…
I can remember clearly the first time I said that and how odd and uncomfortable it felt. Not because I wasn't an alcoholic – at that time, I hardly understood what that actually meant – but because I had never introduced myself that way before.
Now, some 29 years later, I have to consciously stop myself from adding "…and I'm an alcoholic" (or "…and I'm an addict") when I introduce myself outside of a meeting. Oh, how times have changed lol…
Before I continue, I should clarify – I haven't been sober for 29 years. I celebrated 14 years clean & sober this past August. I first got sober in 1989 but relapsed just shy of 5 years. It took me 10 years of fits & starts – a few months here, a year there, but never straying far from the program – to finally regain a solid recovery foundation.
Today, my life is centered around recovery. I start my day reading one of my "day at a time"books and use that as the basis for my morning prayer & meditation, I go to 3-4 meetings a week, and I'm actively involved in service. I talk with other addicts or alcoholics every day, and most of the people I interact with are clean & sober (or trying to be): friends in the program, sponsees, and my sponsor. I even run an online store focused on recovery themes: https://12StepLifestyle.com.
The name, "12 Step Lifestyle" sums up my attitude about recovery: I'm one of those who believes that recovery isn't an event or milestone, it's an ongoing process, one that I have to work at and live. Getting sober was a milestone; staying sober was and is the result of living a 12 step lifestyle.
I first came to 'the program' by way of a family intervention. I was strung out, my life was in the toilet, and I was out of options. My plan, it seemed, was simply to 'go on to the bitter ends' and hope for some miracle to somehow alter my trajectory.
That miracle – and today I believe it was a miracle, God's grace in action – was a one-way ticket to Anchor Hospital, a detox and rehab in Atlanta, Georgia that my sister (a shrink) was affiliated with at the time.
(I was admitted to Anchor Hospital for a necessary medical detox; after being detoxed and completing their 28-day program, I entered TRC ("Talbott Recovery Center"), a longer-term 12-step based rehab that was at the time partnered with Anchor Hospital. Between the two, Anchor and TRC, they saved my life and introduced me to 12 step recovery. I will forever be grateful to both facilities, and the very caring – and mostly recovering – staff.)
Although I had zero faith and knew nothing about any 12-step programs, God saw fit to open my eyes and deliver a psychic & spiritual transformation. And while my atheism had been such an embedded belief that it still feels strange to hear myself talk about God, I'll say this: when God shows up, God shows up!
(I should also point out that of the 32 people in that rehab with me, almost everyone went 'back out'. A few disappeared, a few died, and most started drinking or using again, all within the first year.)
My faith has grown in lock-step with my time in the program, and today it is the bedrock foundation of my program and my life.
I regularly attend both Alcoholics Anonymous and Narcotics Anonymous meetings, and I'm involved in 'H & I' – "Hospitals and Institutions" – with both AA and NA fellowships. Through H & I, I participate in bringing 12-step meetings into jails, detoxes, and treatment facilities.
Things look a lot different to me today than they did 29 years ago. I'm no longer strung out, my life has meaning and purpose, and I contribute more than I take. Most days anyway…:)
---
Also in Our Blog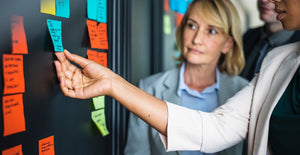 We have a saying in 12-step recovery: if you want what we have, you have to do what we do.
But what exactly is it we do? Here is my personal "recovery routine" that has worked for me for nearly 15 years!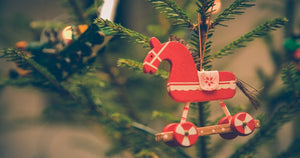 Getting into recovery was the hardest thing I've ever done. 12-step recovery programs – whether that's Alcoholics Anonymous, Narcotics Anonymous, Gamblers Anonymous, Overeaters Anonymous, or any of the others – work. But not without participation; as the saying goes, it's much easier to stay here than get here!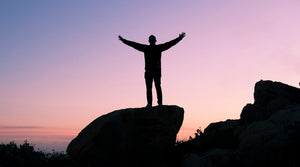 Living a 12 step program isn't easy, but it sure is worth it! Thanks to living a 12-step recovery lifestyle, I no longer hate the world, or myself. My days are better, my relationships more rewarding, my conscience clearer, and my life fuller and more meaningful.